Multitrade Ltd of Zebbug distributes Spanish-made Joma letterboxes, throughout Malta and Gozo. All Joma's products are in accordance with European standards. Joma offers a huge selection of letterboxes in terms of styles, colours and materials.
Because of the superb quality and variety of styles of Joma letter boxes, many blocks of apartments in the country are equipped with these post boxes. Several types are available at Multitrade, even in quantities required for large projects.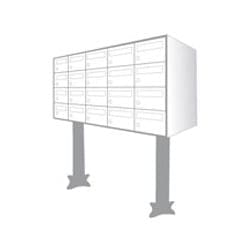 Joma also offers the option to custom make letter-boxes – various colours are readily available and virtually any RAL colour can be applied. Mailboxes that are not standard sizes can also be supplied, and new models are continuously being introduced. Above all, they're reasonably priced.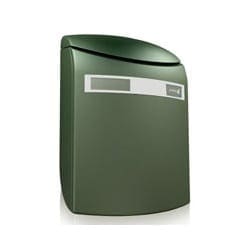 Letter Boxes can be:
• Modern / Classic / Of Rustic Style.
• Mounted on a column.
• Surface mounted.
• Inserted into a wall.
• Internal or external
• With rear or front access.
• Made of Stainless Steel, Zinc plated, cast or polypropylene.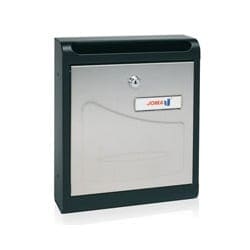 At Multitrade clients will also find letter plates, key boxes, first aid boxes, cash boxes, numbers, lettering and ferro battuto. All products are made from the finest, most durable materials and come in a variety of colours and styles. Joma provides a wide variety of sheet metal products, with the trademark of the iconic brand. It has been 60 years since Joma defined each periodic trend for mailboxes. The brand was the first to introduce radical colours and user-friendly concepts.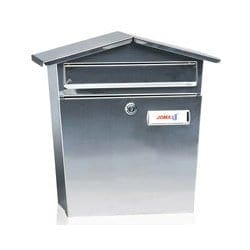 The letterboxes they produce are incredibly durable, with quality finishes. They withstand extreme weather conditions and truly exceed expectations.
---
Some of our Joma letterboxes