A huge selection of Wrought Iron Elements.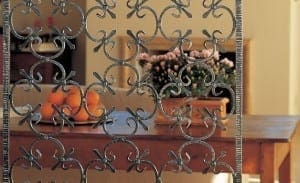 Multitrade Malta supply a huge range of
Forged
and Wrought Iron Elements.
Leaves and Flowers
.
---

We are committed to sell the best quality Wrought Iron Elements. We source these items from leading suppliers of such items.

Arte Ferro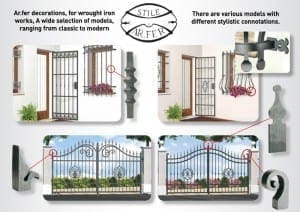 The 'Iron Artists' Since 1964.
Arte Ferro is a family born business with the work of three generations forging iron with great passion, using modern techniques and creating styles that are combined to new architectures without forgetting the traditional artwork of their wrought iron elements.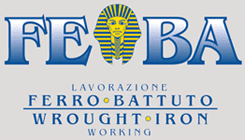 Ferro Battuto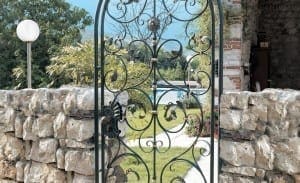 FEBA was born in 1993, It was founded by two partners, who already had more than twenty years of experience in the trade. This organisation grew constantly and gradually, initially from six workers in a small building, to more than fifty employees, and a productive space and warehouse of over 10.000 sq meters, completely dedicated to the manufacturing of wrought iron elements.
---
Forged Elements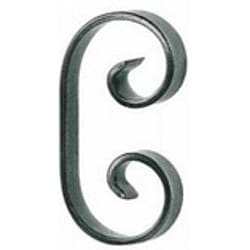 Click HERE to view our full range of Forged Products
Diagram of Forged Elements measuring codes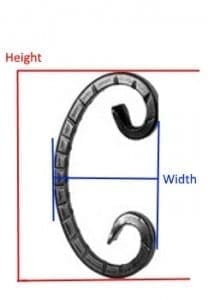 Height = Total height of bar
Width = Total width of element
---
Wrought Iron Bars

Click HERE to view our full range of Wrought Iron Bars Products
Diagram of Wrought Iron Bars measuring codes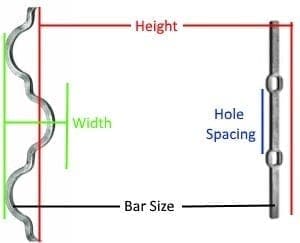 Bar Size = Width of the centre bar
Height = Total height of bar
Width = Total width of element
Hole Spacing = Distance between each hole
---
Balusters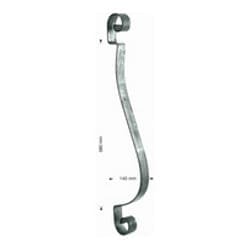 Click HERE to view our full range of Baluster Products
Diagram of Baluster measuring codes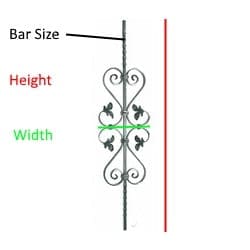 Bar Size = Width of the centre bar
Height = Total height of Bar
Width = Total width of element